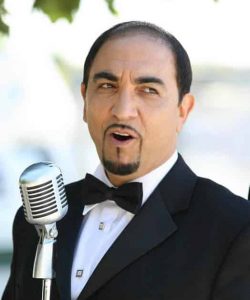 THE GOLDEN VOICE OF ANDREA GAROFALO
Performing Pop, Folk, Broadway & Opera favorites.  Known for his larger-than-life showmanship, Andrea guarantees an unforgettable performance.
Wine & Cheese Reception – 1:30 p.m. Showtime 2:00 p.m.
Sunday, March 1st Parish Hall – Tickets $20.00.  For reservations call Malcolm Meikle – 207-831-0385.  TICKETS AVAILABLE AT THE DOOR.