From the Desk Of Father Nathan
From the Desk of Father Nathan
Weekly Inspiration, Encouragement and Spiritual Guidance.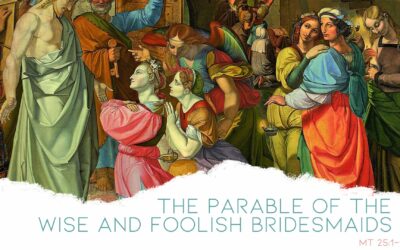 The Parable of the Wise and Foolish Bridesmaids (mt-25:14-30) emphasizes the importance of being prepared for Christ's coming.
THE APPROACHING END of the liturgical year regularly brings the usual warnings about being prepared. We know that in the very early Church the Christians believed that Christ's Second Coming and therefore the end of the world would come very soon, even in their lifetime.
read more