From the Desk of Father Nathan | February 21, 2021
A Message from Father Nathan
My dearest people who are all close to my heart!
The Beginning of the Lenten Season | A time of Renewal
We have just started the Lenten season. It's one of the most precious and holiest seasons of the year.
Let us try to know Christ and let us try to understand him. Please, make an effort to talk to Him and with Him through the readings of the scripture, praying the rosary as a family, and above all, a little more personal prayer time. I believe these are the ways and means we can relish this time of the year.
Archbishop's Charity Drive – ABCD Update
I would like to bring to our attention the status of the Archbishop's Charity Drive – ABCD. I do understand the world's economic situation. There are very many who have lost their job/and or their economic situation has changed. We have no clue what the future holds for us in this situation. Trusting our generosity, our diocese has set a goal for us. I feel that we can meet it and do better. We are just a little over 50%. We have a long way to go. So may I request of you, prayerfully to consider, the appeal as well.
Even though as the shepherd of the parish, I don't want to talk to you about money, but I am doing it, because, by our generous hearts, very many, who are in real need will benefit from it. So…..Thank you!
Stations of the Cross
Please may I request you also attend the Stations of the Cross on Fridays at 7:00 p.m? It's one of the best ways, we can walk along with Christ to Calvary and we can very well understand the suffering of Jesus for our lives.
Palm Sunday
For Palm Sunday, we will have a small procession holding the palms as we go inside the church, which is a tradition of the church. We shall bless the palms, on the grass area of the entrance of the church. Then, let us go inside the church commemorating as Jesus was welcomed by his people. We will disseminate more information later.
Many have already been vaccinated.
God bless you all. I am extremely delighted to know that many have had their vaccines. Praise God! I am looking forward, to my day.
Many Many Thanks.
I would also like to thank personally, so many of you offering so many Masses for the repose of my brother Roy Nathan. God bless your heart. Please continue to pray for his soul, and for my family
May God bless you all!
Ever wanting to be faithful to your service,
With love and blessings,
—Fr. Sahayanathan Nathan
Watch the 2021 ABCD Video
You can make a one-time donation or set up recurring gifts.
Join our Parish Family
Register in the parish, so that it's easy to become a confirmation sponsor or Godparent. 
Want to Lend a Helping Hand?
Find volunteer opportunities and share your talents.
Need a Helping Hand?
We are here to help.  Request home visits, send a prayer request.  For urgent needs call 954.943.3684
Past Messages from Father Nathan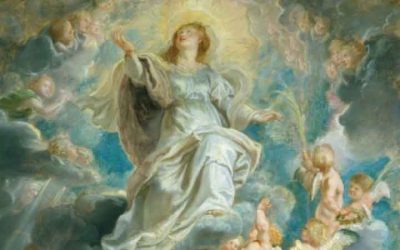 August 15th is an important and memorable day for all Catholics. It is the Feast celebrating the Assumption of our Blessed Mother. Learn More about the the theology and the catechism of the Assumption of our Blessed Mother
read more