Request Offertory Envelopes
St. Gabriel
Catholic Church
Request St Gabriel Catholic Church Tithe Envelopes
The major source of income in our parish comes through our envelope system.
If you wish to receive envelopes please fill out the form below and hit submit and we'll make sure your receive envelopes.
Alternately, you can print it and put it in the collection basket.
St Gabriel Tithe Envelope Request Form
Are Your Registered in the Parish?
If Not Please Consider Registering.
All Parishioners (even part-time) are encouraged to register.
Recent News From St Gabriel Catholic Church | Pompano Beach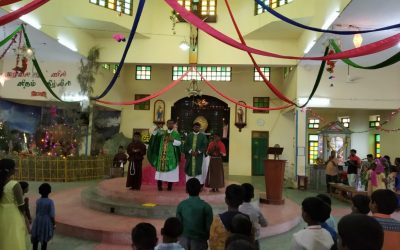 Father Nathan India Trip | January 2020A Message from Father NathanMy dearest people who are close to my heart! Greetings from India Father Nathan Celebrates Mass in His Hometown Parish This is my parish where I was born and brought up .... I celebrated my Sunday mass...
read more