Request Offertory Envelopes
St. Gabriel
Catholic Church
Request St Gabriel Catholic Church Tithe Envelopes
The major source of income in our parish comes through our envelope system.
If you wish to receive envelopes please fill out the form below and hit submit and we'll make sure your receive envelopes.
Alternately, you can print it and put it in the collection basket.
St Gabriel Tithe Envelope Request Form
Are Your Registered in the Parish?
If Not Please Consider Registering.
All Parishioners (even part-time) are encouraged to register.
Recent News From St Gabriel Catholic Church | Pompano Beach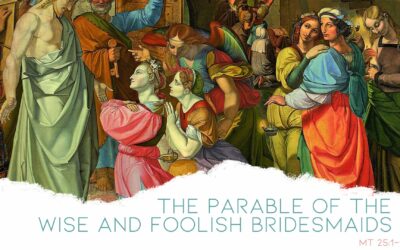 The Parable of the Wise and Foolish Bridesmaids (mt-25:14-30) emphasizes the importance of being prepared for Christ's coming.
THE APPROACHING END of the liturgical year regularly brings the usual warnings about being prepared. We know that in the very early Church the Christians believed that Christ's Second Coming and therefore the end of the world would come very soon, even in their lifetime.
read more