JOSE AND PATTI SHOW
Thursday January 23, 2020
On Thursday, January 23, 2020 Jose and Patti will perform their 10th fundraiser for St. Gabriel – all proceeds are donated to the church.
Come and sing-a-long with Norwegian Cruise Line's most requested duo as they take you on a musical journey featuring the music of Neil Diamond, Patsy Cline, Simon and Garfunkel, Carole King, Johnny Cash and many more.
Place:
Parish Hall.
Social Hour:
From 6:00 – 7:00 p.m.
Menu includes Beer, Wine , Beverages, Appetizers, Cookies and Coffee
Showtime:
7:00 – 8:15 p.m. 
Tickets $20.00
Reserved seating limited.
For reservations call Malcolm Meikle – 207-831-0385.
Join our Parish Family
Register in the parish, so that it's easy to become a confirmation sponsor or Godparent. 
Want to Lend a Helping Hand?
Find volunteer opportunities and share your talents.
Need a Helping Hand?
We are here to help.  Request home visits, send a prayer request.  For urgent needs call 954.943.3684
Coming Soon
Set up Online Giving.
You can make a one-time donation or set up recurring gifts.
Past Messages from Father Nathan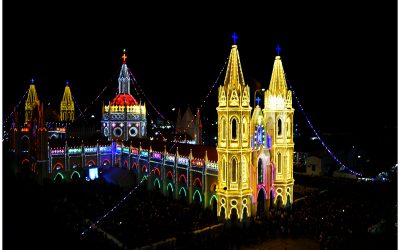 Father Nathan St Gabriel | January 19, 2020A Message from Father NathanMy dearest people who are close to my heart! Prayerful greetings to you. Hi…Finally, I am in India After such a long and tedious journey, I just reached India. I have to drive another four and a...
read more