St. Gabriel Catholic Church Bulletins
If the current bulletin isn't posted here you can always view an online copy by visiting clicking here.
CURRENT BULLETIN
BULLETIN ARCHIVE
If you have announcements for the bulletin please contact the office at least 4 weeks before the event.  954.943.3684 
From the Desk Of Father Nathan
Messages and Homilies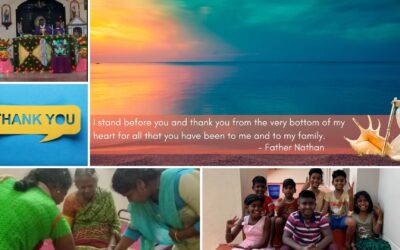 Thank you for your kindness, love, support and above all your valuable prayers. To me, as like all of you, family means a lot to me. We are united ONLY WITH LOVE. I always feel the LOVE VIBRATION in my family. I feel so BLESSED about my family as I feel with you all.
read more