Catholic Resources
St. Gabriel Catholic Church.
St. Gabriel Catholic Church | Pompano Beach, Florida.
Resources for Catholic Spiritual Development 
Click on the green  words to link to the suggested site.
For online Church Bulletins – Go to this site
Today's Readings This site, offered by the US Bishops, makes the Biblical readings used in each day's Mass available for our prayer and study. 
Catholic On-Line Courses Boston College mini-Bible courses.  For pronunciation of those difficult Biblical names, try this site or listen to the audio from the US Bishop's site. To purchase DVD's of books of the Bible, Catholic Theology, etc.this is a good site.  Two other sites are Boston College's and Notre Dame's online courses.  There are also spirituality courses available.
Recent News From St. Gabriel Catholic Church | Pompano Beach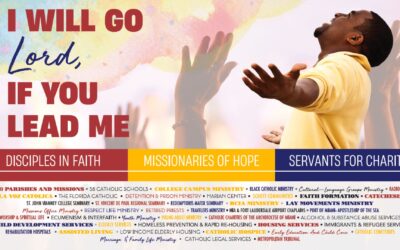 ABCD Drive is Underway – Our target is $124,711.00. I am extremely happy to be back in our parish, this is my home, and glad to be back home! I had a wonderful time with all of my friends…
read more