Father Nathan St Gabriel | March 9, 2020
A Message from Father Nathan
My dearest people who are close to my heart!
Psalm 50:15 so beautifully says the following
"Call upon Me in the day of trouble, I will deliver you".
There are times in my life I used to think of myself as so small and so little especially when I see beautiful nature like an ocean, sky and mountains, litle flowers…all of this nature puzzles me. 
How they are created, how they sound, and how they showcase…everything used to bamboozle and puzzle me. 
I used to think of myself as so small before these other creations of God. 
Even in the same way, when I witnessed a wonderful human being.  I admire the creation of God.  Likewise, in life we find ourselves so feeling small, little in a given circumstance and situation.  In a way, this should help us to humble ourselves and able to know limitedness of ourselves.   This would and should lead us to God who is the ultimate.
Having said this, we have no clue and how and where and why this coronavirus entered the globe and panicking the world.  We pray that throught our medical professionals and advancements, some remedy would be out soon to safeguard the human race. 
Everyone is panicked because of the pandemics virus. It pains me o witness the world shattered due to this virus.  It's really bad.
As we are in the season of Lent, I am forced to look at his way.  We are in a way, all the time concerned and worried about very many things of the world, which may not be really bad at all. 
Now in this given situation, personally, my take is, it's a time to bestow to us that we can focus on His passion, His suffering and death of Christ for our life.
Lots of phone calls and emails with regard to these issues.
Let us all pray that God will deliver His people by His gracious love and protection.  My humble prayers for you all.
Please be assured of my prayers.
With lots of love and blessing.
Ever at your service.
—Fr. Sahayanathan Nathan
Join our Parish Family
Register in the parish, so that it's easy to become a confirmation sponsor or Godparent. 
Want to Lend a Helping Hand?
Find volunteer opportunities and share your talents.
Need a Helping Hand?
We are here to help.  Request home visits, send a prayer request.  For urgent needs call 954.943.3684
Coming Soon
Set up Online Giving.
You can make a one-time donation or set up recurring gifts.
Past Messages from Father Nathan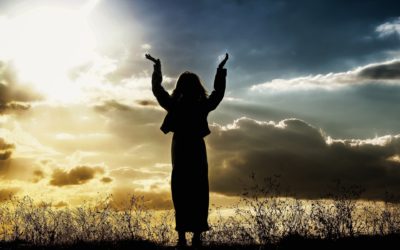 Father Nathan St Gabriel | March 29, 2020A Message from Father NathanMy dearest people who are close to my heart! My dearest people, as we are in the grip of fear because of the fast spreading coronavirus pandemic in the different parts of the of the world.  Let us...
read more