Independence Day prayer
God source of all freedom,
this day is bright with the memory of those who declared that life and liberty
are your gift to every human being.
Help us to continue good work begun long ago.
Make our vision clear and our will strong:
that only in human solidarity will we find liberty,
and justice only in the honor that belongs to every life on earth.
Turn our hearts toward the family of nations:
to understand the ways of others, to offer friendship, and to find safety only in the common good of all.
We ask this through Christ our Lord. Amen
PRAYER FOR FATHERS
God our Father,
In your wisdom and love, you made all things.
Bless our father.
Let the example of his faith and love shine forth.
Grant that we, his family,
May honor him always
With a spirit of profound respect.
Grant this through Christ our Lord.
Amen
How We See our Fathers As We Grow Older
MY FATHER,  WHEN I WAS:
4 years old:  — My daddy can do anything
5 years old — My daddy knows a whole lot
6 years old — My daddy is smarter than your dad
8 years old — My dad doesn't know exactly everything
10 years old — In the old days when my dad grew up, things were sure different
12 years old — Oh, well, naturally Father doesn't know anything about that. He too old to remember his childhood
14 years old — Don't pay any attention to my father. too old fashioned
21years old  — My Lord, he is so out- of –date!
25 years old — Dad knows a little bit about it but he should he has been around along time.
30 years old — Maybe we should ask dad he has a lot of experience
35 years old — I'm not doing a single thing until I talk with Dad.
40 years — I wonder how Dad would handle it. He is so wise and had a lot of experience 50 years — I'd give anything if Dad were here now so I could talk with him. He was so smart!
Join our Parish Family
Register in the parish, so that it's easy to become a confirmation sponsor or Godparent. 
Want to Lend a Helping Hand?
Find volunteer opportunities and share your talents.
Need a Helping Hand?
We are here to help.  Request home visits, send a prayer request.  For urgent needs call 954.943.3684
Set up Online Giving.
You can make a one-time donation or set up recurring gifts.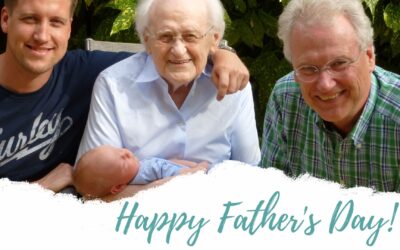 Happy Father's DayTHE MAN WE CALL DAD For the man who gave me life, I thank you, Lord. For the wonderful man, we call Dad. For his joking his eternal optimism, the joy he sheds, the friends he's always made. For the home, he provided for us. For the courage and...
read more