Father Nathan Homily |
Fifth Sunday of Easter | May 9, 2021
Fifth Sunday of Easter

Jesus said to his disciples:

"As the Father loves me, so I also love you.
Remain in my love.

— Jn 15:9
Today's Readings:
The Lord has revealed to the nations his saving power.
Join our Parish Family
Register in the parish, so that it's easy to become a confirmation sponsor or Godparent.
Want to Lend a Helping Hand?
Find volunteer opportunities and share your talents.
Need a Helping Hand?
We are here to help.  Request home visits, send a prayer request.  For urgent needs call 954.943.3684
You can make a one-time donation or set up recurring gifts.
Past Messages from Father Nathan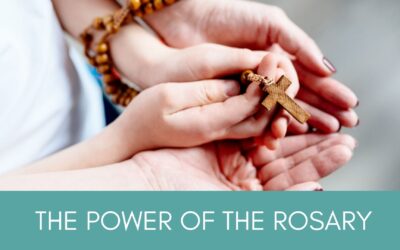 Praying a rosary has been a tradition in the Church for a long time. Praying the rosary is such a powerful means to reach Jesus. The rosary is the vehicle for Mary to intercede to her Son Jesus. It's an extremely powerful weapon and Catholics need to hold it in their pocket at times.
read more