Father Nathan Homily | October 18, 2020
"Then repay to Caesar what belongs to Caesar
and to God what belongs to God."

— Matthew 22:21
Twenty-eighth Sunday in Ordinary Time
Amen.
Have a Blessed Week,
Fr. Nathan
Join our Parish Family
Register in the parish, so that it's easy to become a confirmation sponsor or Godparent.
Want to Lend a Helping Hand?
Find volunteer opportunities and share your talents.
Need a Helping Hand?
We are here to help.  Request home visits, send a prayer request.  For urgent needs call 954.943.3684
You can make a one-time donation or set up recurring gifts.
Past Messages from Father Nathan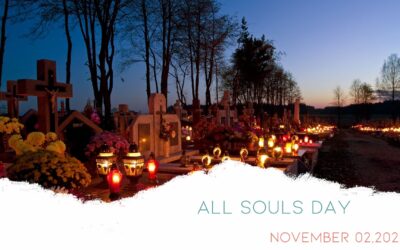 On November 2nd we are going to celebrate All Souls Day. This is a holy day set aside for honoring the dead. The day is primarily celebrated in the Catholic Church, but it is also celebrated in the Eastern Orthodox Church as well as a few other denominations of Christianity.
read more