Father Nathan Homily | October 18, 2020
"Then repay to Caesar what belongs to Caesar
and to God what belongs to God."

— Matthew 22:21
Twenty-eighth Sunday in Ordinary Time
Amen.
Have a Blessed Week,
Fr. Nathan
Join our Parish Family
Register in the parish, so that it's easy to become a confirmation sponsor or Godparent.
Want to Lend a Helping Hand?
Find volunteer opportunities and share your talents.
Need a Helping Hand?
We are here to help.  Request home visits, send a prayer request.  For urgent needs call 954.943.3684
You can make a one-time donation or set up recurring gifts.
Past Messages from Father Nathan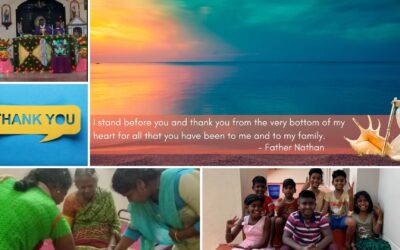 Thank you for your kindness, love, support and above all your valuable prayers. To me, as like all of you, family means a lot to me. We are united ONLY WITH LOVE. I always feel the LOVE VIBRATION in my family. I feel so BLESSED about my family as I feel with you all.
read more