From the Desk of Father Nathan | September 6, 2020
A Message from Father Nathan
My dearest people who are all close to my heart!
I hope and pray that you are feeling great….
I love seeing More People back in church
I am also delighted to see some of our people are back to church after a very long time. Praise be to God. Please if you feel comfortable, please come back to the church. Love to see you at the church. It's so true that there is no obligation to the Sunday Mass, but it's great to come back to the church to come and worship the Lord and refill our spiritual batteries.
Why We Celebrate Labor Day
We are going to celebrate Labor Day. It's great that we remember and celebrate it. It was also a great learning process for myself to learn why we celebrate Labor Day in our nation.
The first Labor Day was held in 1882. It's origins stem from the desire of the Central Labor Union to create a holiday for workers. It became a federal holiday in 1894.
It was originally intended that the day would be filled with a street parade to allow the public to appreciate the work of the trade and labor organizations. After the parade, a festival was to be held to amuse local workers and their families.
In later years, prominent men and women held speeches. This is less common now but is sometimes seen in election years. One of the reasons for choosing to celebrate Labor Day on the first Monday in September, and not on May 1st., which is common in the rest of the world, was to add a holiday in the long gap between Independence Day and Thanksgiving.
It's wonderful to appreciate the hard work of anyone. What we are today as a nation is due to the sweat and hard work of our people in the nation.
May God bless our nation. Lets us pray and appreciate people especially whose hard work is not recognized and appreciated.
May God Bless them.
God Bless America.
– With lots of love and blessing,
Ever at your service.
—Fr. Sahayanathan Nathan
You can make a one-time donation or set up recurring gifts.
Join our Parish Family
Register in the parish, so that it's easy to become a confirmation sponsor or Godparent. 
Want to Lend a Helping Hand?
Find volunteer opportunities and share your talents.
Need a Helping Hand?
We are here to help.  Request home visits, send a prayer request.  For urgent needs call 954.943.3684
Past Messages from Father Nathan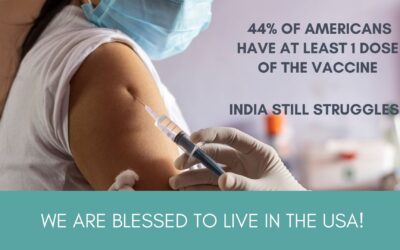 44% of all Americans have received at least 1 dose of the COVID Vaccine. While India still struggles. We are blessed to Live in the USA!
read more