Prayer to St. Michael the Archangel
St Michael the Archangel Protect Us From Satan. Through this prayer we ask St Michael's protection from the tricks and temptations of Satan.
St. Michael the Archangel, defend us in battle,
be our protection against the wickedness and snares of the devil. 
May God rebuke him we humbly pray; and do thou,
O Prince of the Heavenly host, by the power of God,
cast into hell Satan and all the evil spirits who prowl about the world seeking the ruin of souls.

Amen.
St. Michael has four main responsibilities or offices, as we know from scripture and Christian tradition.
To combat Satan.
To escort the faithful to heaven at their hour of death.
To be a champion of all Christians, and the Church itself.
To call people from life on Earth to their heavenly judgment.
Join our Parish Family
Register in the parish, so that it's easy to become a confirmation sponsor or Godparent. 
Want to Lend a Helping Hand?
Find volunteer opportunities and share your talents.
Need a Helping Hand?
We are here to help.  Request home visits, send a prayer request.  For urgent needs call 954.943.3684
Coming Soon
Set up Online Giving.
You can make a one-time donation or set up recurring gifts.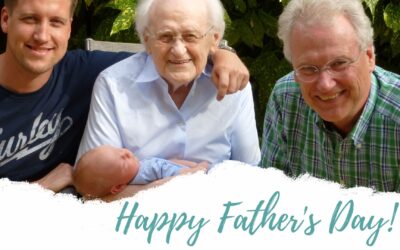 Happy Father's DayTHE MAN WE CALL DAD For the man who gave me life, I thank you, Lord. For the wonderful man, we call Dad. For his joking his eternal optimism, the joy he sheds, the friends he's always made. For the home, he provided for us. For the courage and...
read more