Military honor Roll | St. Gabriel Catholic Church | Pompano Beach, Florida
Military Honor Roll | St. Gabriel
Important notice:
At long last, the Men's Club is moving ahead with its plans for the Military Honor Roll. The formal Dedication Ceremony will take place on August 15, 2020, after the 4 PM Mass and August 16, 2020, after the 11 AM Mass.
The names that were submitted for inclusion on the Honor Roll are available for final proofreading in two places.
1) On the Bulletin Board in the back of the church, and 2)or on this page.  Click here to proof. If you submitted a name, please check the list on or before July 6th.
If there are any changes please get in touch with Joe Barcheski 954-803-9363 or e-mail JoeB4@aol.com ASAP.
The list of names will be submitted for engraving on the Brass Plaques on July 7th.
* Indicates that the warrior was Killed in Action. The asterics will be replaced with a Star on the Honor Roll.
Leslie C. Seward Jr.
Navy – WWII, Pacific
Frederick Max Richter
Army – Italy *
Ernest J. Buchacher
Navy – WWII, Pacific
Michael A. Laurano
Navy – WWII, Guam
Malcolm Meikle
Army – WWII, Battle of the Bulge
Thomas L. Hensey
Army – WWII, Pacific
Florence C. Frey Badia, RN
Navy – WWII, St. Albins Hosp.
Louis J. Correri
Army – WWII, Korea
John J. Carroll
Navy – WWII, NAS Wildwood, NJ
Alfred J. Dezenzo
Army – WWII, Europe
Earl R. Vietmeier
Army – WWII, Europe, Africa
Patrick Purcell
USCG/MM – WWII
Helen Kapral-Spaich
Navy – Great Lakes
Victor J. Pucci
Army – WWII, Europe
Lido J. Ghezzi
Navy – USS Whipple
Andrew Buglione
Army – WWII, Europe
Arthur T. Ciano
Army – WWII, Europe
Joseph V. Marsiello
Army – Asiatic Pacific
Albert S. Marcantonio
Army – WWII, Ft. Dix, NJ
Joseph C. Ambriano
Army – WWII, Germany
Anthony J. DiStasio
Army – Korea
Michael DiFiore
USAF – England
Harold McGrath
Navy – Korea/ USS New Jersey
Joseph Canty
Army – Germany
Frank A. Migliorelli
Army – HQ, Governors Is.
Bernard Kelley
USAF – Air Defense Command
Robert F. Cotrones
Army – Korea
Ernest W. Reid
USMC – Nova Scotia
Joseph G. Maiuro
Army – Korea
Joe E. Rogers
Army – Ft. Holabird, MD
Robert L. DeMichiell
USCG – Alaska
Thomas D. Combs Jr.
USCG – Vietnam
Anthony Spaich
Army – WWII, Europe
Donald Lesnick
USMC
Norman J. Kerr
Army – Gernany
Antonio Sannasardo
Army – Germany
Vincent Tennariello
USAF – England/Germany
Stanley Turon
Navy – NATO N. Atlantic
John T. Macca Sr.
Army – Ft. Sam Hoston, TX
John L. Puls
USMC- Middle East
Nelmo A. Frateschu
Navy – Atlantic Fleet
Raymond H. Gillen
Navy – USS Saratoga
Thomas Ettz
Navy – USS Saratoga
Fred Storch
Army – Ft. Knox, TN
lynden Wordell
USAF – Vietnam
Warren Barrow
USAF – Germany
David Connelly
Army – France
Dennis A. Cross
Army/NYFD – Vietnam/FDNY 9-11*
Russell F. Kozak
USAF – Europe
Phillip Mrozinski
Navy – 6th Fleet
Henry P. Lesburt
Army – Europe/Asia
Jimmy Keck
USAF – Vietnam
James P. McPhillips
Army – Vietnam
John J. McGraw
Army – Reserves
James P. Quigley
USAF/USMC – Far East/Europe
Thomas C. White
USMC – Vietnam
Michael McGoldrish
Army – Vietnam*
Lucian Guasto
Navy – Atlantic Sub Fleet
Russell Blatz
Army – Vietnam*
L. Alan Westphal
Army – Reserve Duty
Jim Stein
Navy – Vietnam
Paul Fecteau
Army – Ft. Leonard Wood, MO
James Tedrick
Army – Vietnam
Anthony Pucci
USMC – Vietnam
Robert O. Kuhfuss
Army
Andrew Diedling
USMC – Central America
Alfred Drucker
Army
Michae Fritts
Navy – USS Enterprise
Gary Fritts
USAF – Bosnia
Michelle Greene
Army – Reserves
Thomas Max Mustico
USAF – Iraq
Jamie DeGale
Navy Medic – Persian Gulf
Adam Lincoln Kerr
USCG – Washington DC
Victor Guido
USAF – Kuwait
Stephen M. Okray
Army – Iraq*
Jonathan K. Peney
Army – Afghanistan*
Michael Paul
USMC
Jultana DeJohn
USMC – England
Join our Parish Family
Register in the parish, so that it's easy to become a confirmation sponsor or Godparent.
Want to Lend a Helping Hand?
Find volunteer opportunities and share your talents.
Need a Helping Hand?
We are here to help.  Request home visits, send a prayer request.  For urgent needs call 954.943.3684
You can make a one-time donation or set up recurring gifts.
Past Messages from Father Nathan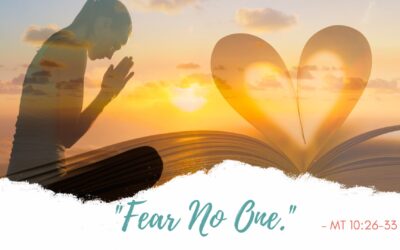 My dearest people who are all close to my heart!
Prayerful Greetings!
I hope you guys are safe and healthy…..
read more