A Message from Father Nathan
My dearest people who are all close to my heart
Lots of love, blessings, and prayers to you all.
God Bless America!
Celebrating our Independence
Happy 4th of July
If we ever forget that we are one nation under God, then we will be a nation gone under.

— Ronald Reagan
Freedom
When we think of freedom, we must think about America. America is a free nation. It loves freedom of thought and expression, and why not. Today, we celebrate the Independence Day of our nation.
As we know, Independence Day, also called the Fourth of July or July 4th, in the United States, is the annual celebration of nationhood. It commemorates the marking of the anniversary of the Second Continental Congress adopted the Declaration of Independence on July 4, 1776.
Second Continental Congress
The Congress, made of delegates from the United States – the original 13 colonies, unanimously approved the document that declared independence from Great Britain. The Congress had voted in favor of independence from Great Britain on July 2nd. Still, it did not actually complete the process of revising the Declaration of Independence, originally drafted by Thomas Jefferson in consultation with fellow committee members John Adams, Benjamin Franklin, Roger Sherman, and William Livingston, until two days later.
Patriotism
Independence Day is a patriotic holiday for celebrating the positive aspects of the United States. Many politicians appear at public events to show their support for their country's history, heritage, and people. Above all, people in the United States express and give thanks for the freedom and liberties fought by the first generation of many of today's Americans.
Statue of Liberty
The Statue of Liberty is a national monument that is associated with Independence Day. But July 4th became more widely observed by Americans following the War of 1812. Independence Day became the most important nonreligious holiday for many Americans by the 1870s and Congress passed a law making Independence Day a federal holiday on June 28, 1870.
Declaration of Independence
The Declaration of Independence was penned by Thomas Jefferson. Jefferson and four other members of the Second Continental Congress, including Adams, Benjamin Franklin, Roger Sherman and Robert Livingston, made up a committee in 1776 tasked with drafting a declaration, which would later go through dozens of changes before being signed by 56 men.
God Bless the Sacafice That makes America Possible
God bless all men and women who sacrificed their lives for the good of our nation. We salute their heroic life. We are a blessed nation in the world. Our nation lives by the philosophy of Christ, and it's built upon the foundation of Christ. May God continue to bless our country. May we all enjoy our freedom remembering that freedom comes with lots of responsibility. Let us pray for our nation that we may cherish and respect our freedom with the vision of the founding fathers of our nation.
God Bless America!
God bless you all.
With lots of love and blessings,
Ever wanting to be faithful to your service,
— Fr. Sahayanathan Nathan
You can make a one-time donation or set up recurring gifts.
Join our Parish Family
Register in the parish, so that it's easy to become a confirmation sponsor or Godparent.
Want to Lend a Helping Hand?
Find volunteer opportunities and share your talents.
Need a Helping Hand?
We are here to help.  Request home visits, send a prayer request.  For urgent needs call 954.943.3684
Past Messages from Father Nathan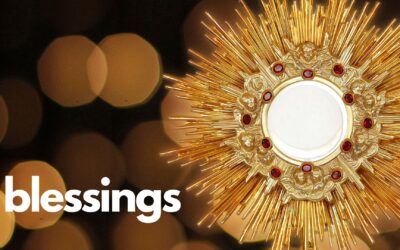 Vocations and Blessings – I was told that St. Don Bosco, founder of Salesian Congregation, used to say that vocation is a blessing to the parish and to the family. My cousin is
read more